Sound For Life!
Nativ Sound : Sound Will Never be the same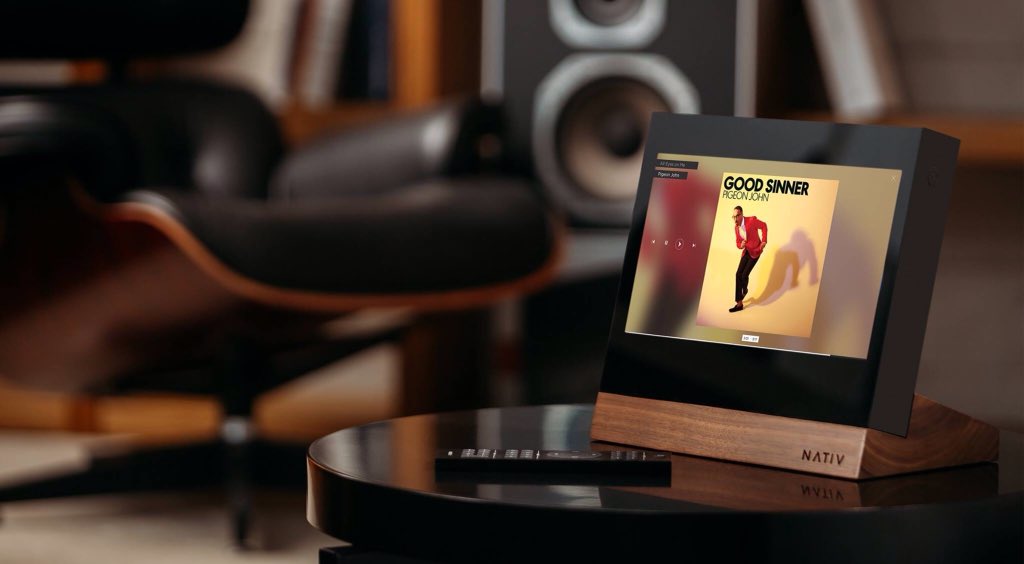 Nativ Vita ist sowohl ein weltklasse Netzwerk Musik Player als auch ein innovatives Touchscreen Kontroll-Center.
Genießen Sie alle Musik dieser Welt,
Das Herzstück von Nativ Vita ist der hochauflösende 11.6 Zoll Touchscreen LCD mit IPS Technologie.
It can do it all :
We at Fidelity-Sound AG have always tried to bring the best sound that money can buy . With such brands as Como Audio , Martin Logan, Advance acoustic , Talk Audio , Peachtree Audio
and more,We are able to offer you the best sound / Design / and new Technology which is avilabele on the market today .
Weather you are looking for great speakers for your Hi Fi or Homecinema system , with such speakers as Martin Logan from the USA , or Acoustic Energy from England ,
You will not find better sound .
Multiroom System has been a growing market , and fits the needs of many customers today . With such Products as EC Living , from Electrocompaniet, or Como Audio ,
we have some of the best sounding , best Looking and most innovative products on the market today.
Please feel free to contact us ,and let us help you find the right solution to your needs.
Most Imprtantly is , enjoy the music , from your Team at Fidelity Sound AG
Fidelity-Sound AG
Altwiesenstr. 90
5436 Würenlos
Telephon: (+41) 056 424 22 77
Fax: (+41) 056 424 44 78
Mobil: (+41) 079 400 70 40
E-Mail: info@fidelity-sound.ch